Published: 2021-05-28
In line with the growing global interest in questions of gender and sexual justice, several faculty members and doctoral students in the School of Communication have been busy examining how these issues play out in the region.
Jason Coe, who specializes in Asian-Americanism, will be teaching a graduate class on 'Gender and Sexuality in the Media' that examines media representations, and how such mediation influences the way we understand ourselves in various roles.
Coe uses the 2018 blockbuster hit Crazy Rich Asians as an example of how female characters sometimes represent "Asianness" in a narrow way, even though "being an Asian woman" means completely different things in America, mainland China, and Southeast Asia. Many viewers may have watched the film expecting to learn "what an Asian is", even though its characters were atypically wealthy and English-speaking.
Coe, who is an assistant professor in the Academy of Film, hopes to equip his students with cutting-edge theories explaining how gender, sexuality and media interact. In addition to reviewing existing literature, he encourages students to conduct new research. "After the class is over, I want students to feel that they know where the frontier is in understanding gender, sexuality and media and feel equipped to do something new," he says.
Like other scholars, his approach to studying categories such as gender, race, and class is intersectional. "In wanting to study culture, people focus on specific dynamics such as gender, class, and race. However, what needs to be understood is that you can't talk about gender without talking about race and you can't talk about race without talking about class," Coe says.
Tackling discrimination
At the Department of Journalism, Associate Professor Rose L. Luqiu has been investigating violence and discrimination against female journalists. Violence against journalists is a global human rights issue. Media workers face threats from several quarters, such as authoritarian governments, terror networks, and other extreme groups.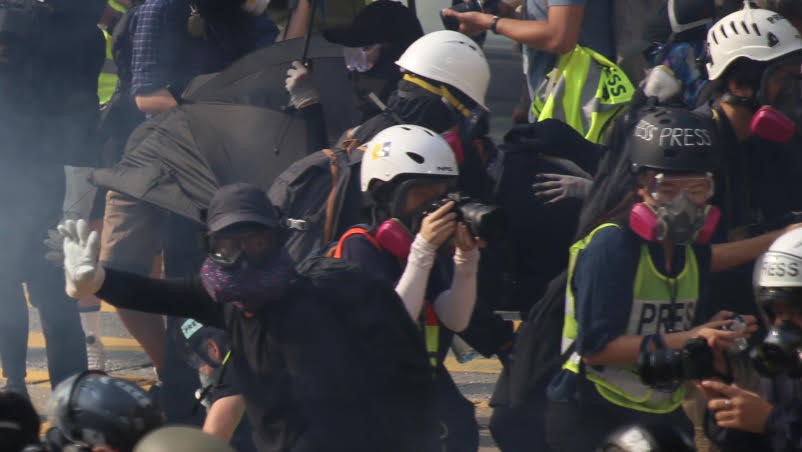 Rose Luqiu's recent study looks at the risks faced by female journalists in Hong Kong's social unrest. Photo: Katherine Cheng.
Luqiu argues that when directed against women, violence tends to reflect ambivalent sexism inside and outside the newsroom. Her research, published in Feminist Media Studies, focuses on the experiences of women media professionals during the 2019 anti-extradition law protests in Hong Kong, which garnered attention from media across the world.
The article highlights the complexities involved in discussing gender-based violence against journalists. Women did not just face intimidation from the police, protestors and counter-protestors, but were also subjected to online harassment. They were at the receiving end of sexualised hate speech including rape threats which not just effects their career opportunities but also takes a toll on their emotional health.
Through this study Luqiu emphasizes the responsibility of news organisations to be mindful of the emotional health of and provide counselling for their employees especially the ones who endure violence in the process of covering protests. She stresses on how this study is just the tip of the iceberg. "There is a pressing need for further studies of the mental health problems faced by journalists who experience violence on the job," she says.
Meanwhile, Dominic Yeo has been studying homosexuality in East Asia. The Department of Communication associate professor recently published an article on homonegativity in the Journal of Homosexuality, discussing the liminal status of homosexuality in Chinese societies. Co-authored with PhD student Tsz Hang Chu, the article notes that while Chinese culture does not regard homosexuality as essentially wrong or sinful, it does not support or accept it as part of the social norm either.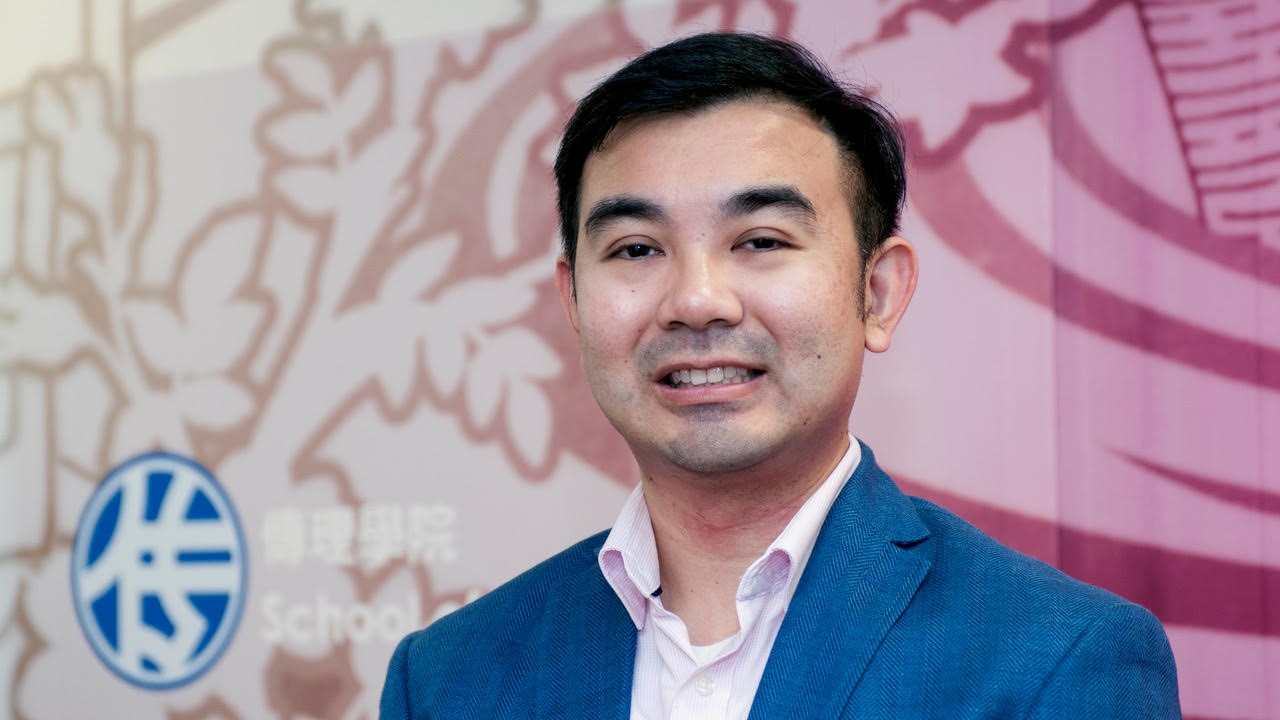 Dominic Yeo has been researching discrimination against LGBT people.
Same-sex desire and activities were not thought of as constituting a separate identity or generic personality in traditional Chinese kinship-structured society. Yeo and Chu raise questions about social acceptance of LGBT people, and how much support exists for antidiscrimination laws and same-sex marriages. The authors explore contradictions, like why some people support legal protections against sexual orientation discrimination but not marriage equality for same-sex couples. They try to identify and evaluate the sociocultural values and beliefs associated with Hong Kong Chinese people's attitudes toward different issues faced by the LGBT community.
This study concludes, "the focus on homophobia or sexual prejudice tends to promote a more confrontational discourse of individual rights, which is unhelpful in swaying public attitudes toward sexual minorities in non-expressive cultures and collectivist societies."
Gender and sexuality in moving images
Several other PhD students have a deep interest in gender and sexuality issues. At the International Communication Association annual conference 2021, Xiao Fan presented a paper on how China's vibrant participatory mashup culture has been used by Chinese feminists to deliver a counterpublic discourse that resonates with many.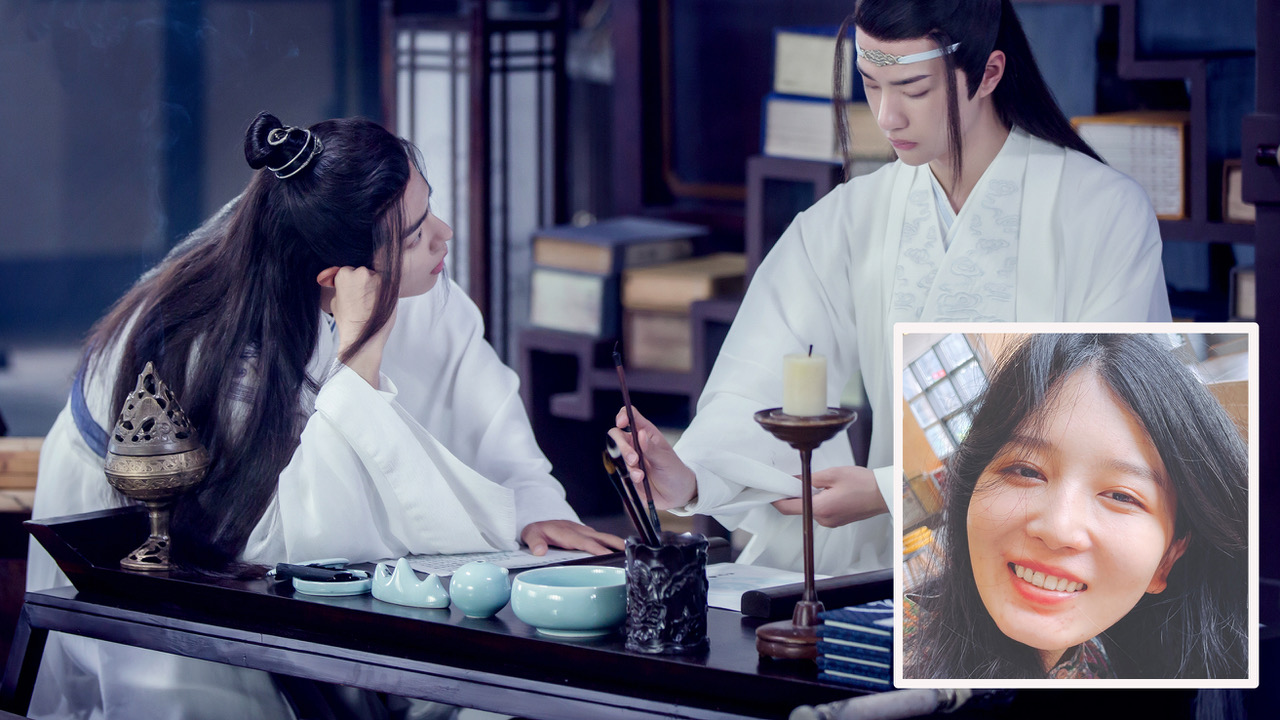 PhD candidate Yiyuan Zhang studies "boys' love" web series like The Untamed
Yiyuan Zhang is completing her PhD research on masculinity in Chinese Danmei ("boys' love") adapted series. "I examine how the government censors masculinity and how the media companies represent it," she says. Her work speaks more broadly about the relationship between gender and power in China.
Winnie Yanjing Wu has been researching how the representation of marriage and relationships in post-2000s Chinese TV drama has co-evolved with the rise of online streaming platforms as well as state policy. She finds that audience discussion surrounding controversial female characters has intensified with the emergence of new platforms.
Reupert Cao's research centres around how gay men use social media and amateur pornography to negotiate and enact gay masculinity. "This research is one of the first systematic investigations of pornography in the Philippines that draws from sexuality, media, and cultural studies," says Cao. "Down the road, I plan to extend this research to examine other online platforms such as Grindr and Tinder, and in other sites, such as Hong Kong and South Korea."
RELATED PUBLICATIONS
Cao, Ruepert Jiel Dionisio. (2021). "Amateur porn in Filipino Twitter alter community: affordances, commodification, ghettoization, and gay masculinity." Media International Australia, 179(1): 52-65.
Cao, Ruepert Jiel Dionisio. (2021). "Gay Amateur Porn on Twitter in the Philippines: Primitive Aesthetics and Affect." Synoptique, 9(2) (In press).
Luqiu, Rose L. (2020). "Female Journalists Covering the Hong Kong Protests Confront Ambivalent Sexism on the Street and in the Newsroom." Feminist Media Studies, 1–19.
Man, Eva Kit Wah. (2020). Cross-Cultural Reflections on Chinese Aesthetics, Gender, Embodiment and Learning. Springer: Singapore.
 Ragragio, Jefferson Lyndon D. (2020). "Commodification." In The International Encyclopedia of Gender, Media, and Communication, edited by Karen Ross, 1–3. Wiley-Blackwell. https://doi.org/10.1002/9781119429128.iegmc059.
Coe, Jason G. (2019). Serial authentication: Gamifying Hong Kong action cinema in Sleeping Dogs, 13(1):26–41
Coe, Jason G. (2019). "Geek Masculinity." Doing Gender and Why it Matters. The University of Hong Kong Massive Open Online Course, edX. 9 July. https://www.edx.org/course/doing-gender-and-why-it-matters
Chen Chih-Ting, Timmy. (2019). "Płeć i polityka w trylogii prostytucji Fruit Chana." (Gender and Politics in Fruit Chan's Prostitute Trilogy) In Made in Hong Kong. Kino czasu przemian (Made in Hong Kong. Cinema of the time of change), edited by Jagoda Murczyńska, 65–83. Warsaw: 13th Five Flavours Asian Film Festival.
Yeo, T. E. D. & Chu, T. H. (2018). "Beyond Homonegativity: Understanding Hong Kong People's Attitudes About Social Acceptance of Gay/Lesbian People, Sexual Orientation Discrimination Protection, and Same-Sex Marriage." Journal of Homosexuality, 65(10), 1372-1390. [SSCI]
GENERAL RESEARCH FUND PROJECTS
Man, Eva Kit Wah. (2018). Hong Kong Women Film Directors (1970s-1990s): Gender, Politics, Cinematic Art and Industry.
Yeo, Dominic Tien-ee. (2013). The Role of Social Networking Technologies in the Sexual Socialization of Gay Youths in Hong Kong and the Implications for HIV Prevention.