Published: 2020-10-06
Even as the on-going pandemic heightens the need for reliable news and information, Hong Kong media's capacity to serve that demand has been severely hit, according to a new study by Dr. Janet Lo.
Investigating the impact of the pandemic on the professional performance and economic survival of Hong Kong news media, the Journalism Department assistant professor observed that the need to keep the audience accurately informed and attuned to relevant health updates, while wrestling to combat misinformation and fake news, has significantly impacted the types and nature of content provided by news outlets during the pandemic. Findings of the research show that 70 percent of media output during the pandemic were entirely focused on COVID-19.
Results of the study further revealed that the media market has shrunk by 30–50 percent, first as a consequence of the prolonged civil unrest and then aggravated by the coronavirus pandemic. This loss of revenue, according to Dr Lo, has accelerated the digital transformation of print media platforms, as many newspaper organisations ceased printing and switched to online publication. Dr Lo and her colleague, Wong Tin Chi, interviewed media practitioners in several leading Hong Kong news organisations representing different political standpoints, media types, and media characteristics.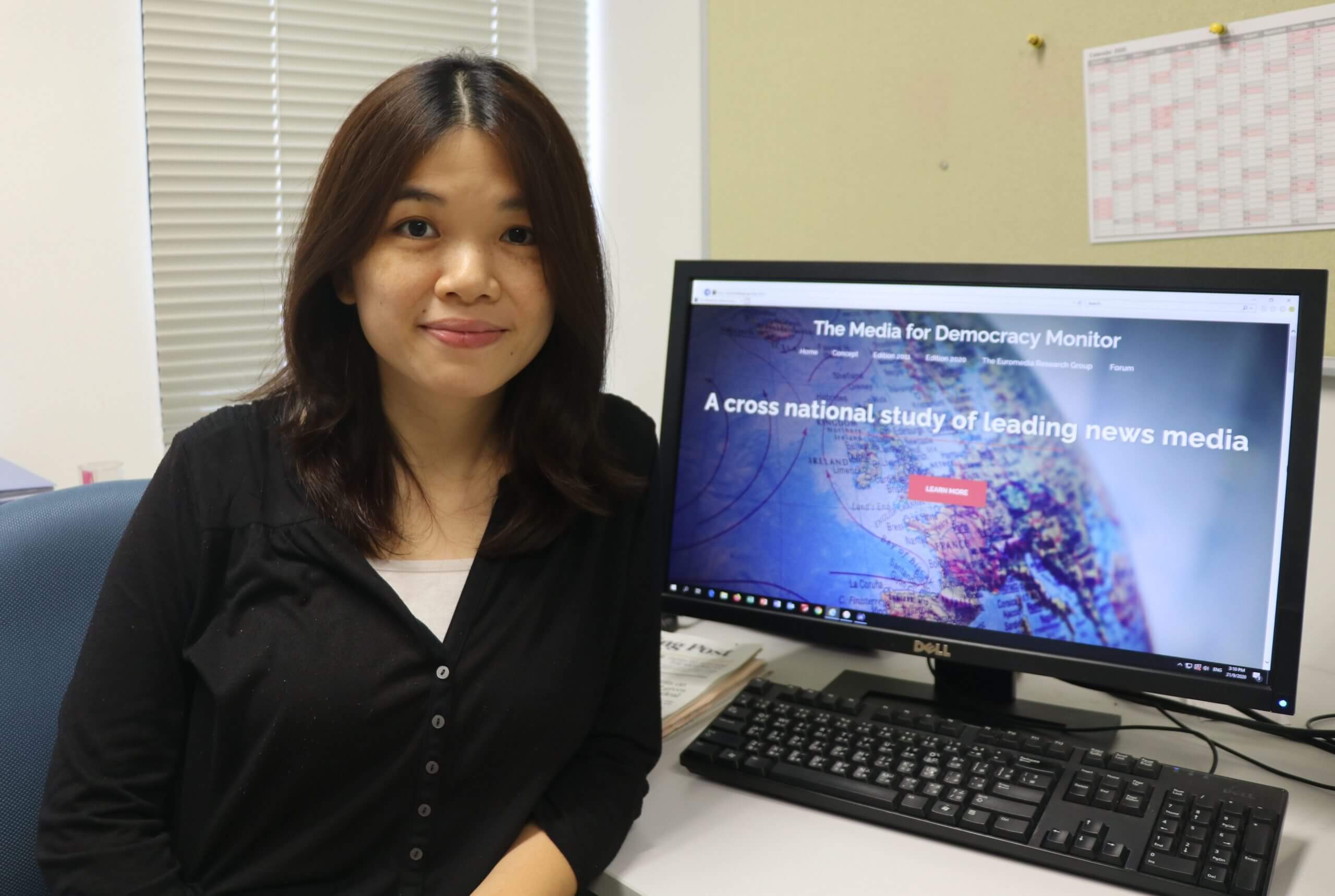 Dr Janet Lo of the Department of Journalism
Dr Lo's research forms part of an international project entitled Media for Democracy Monitor (MDM) 2020, conducted by a team of international researchers who surveyed and interviewed, in the first half of the year, hundreds of senior media experts and leading journalists across 18 countries. The large-scale project was conducted to obtain insights on the development of the media performance with regard to democracy over the decade of media digitalization (2010 to 2019) by applying the MDM indicators to media landscapes in various countries.
"This project aims to monitor to what extent the media are fulfilling their democratic role" Dr Lo says. "We are very glad that we have the opportunity to work with scholars from all around the world and help to facilitate the discussion of the role of news media in this digital era". The full reports of the project will be published by Nordicom as book chapters in an edited volume as well as in two volumes of country by country report, which will be available open access and downloadable for free by March/April 2021.
Tel: (852)3411-5837
Email: janetlo@hkbu.edu.hk