Published: 2021-04-29
Born and brought up in China, Rose Luwei Luqiu nurtured a desire to become a journalist from the age of 10. After studying philosophy and working briefly as an accountant, she became a copy editor in Hong Kong. She went on to become a well-known television journalist. In a career spanning over two decades, her accolades include being named as one of the 'most influential women in China' by China Women magazine in 2003, and as a China Young Global Leader by the World Economic Forum in 2007.
Luqiu covered the wars in Afghanistan and Iraq, the 2004 tsunami in Indonesia and the earthquakes in China (2008) and Japan (2013). She received the Nieman fellowship from Harvard University in 2006.
She completed her PhD in Mass Communications at the Pennsylvania State University, where she researched government-regulated Chinese media outlets. Her publications include the monograph, Propaganda, Media, and Nationalism in Mainland China and Hong Kong (Lexington, 2018). After receiving her PhD in 2018 she returned to her alma mater, Hong Kong Baptist University as an assistant professor in the Department of Journalism.  She also serves as the Department's associate head and is the programme director of MA in International Journalism Studies.
We spoke to her about making the transition from journalism into academia.
Q: In what ways has your experience of being an active journalist helped or hampered your transition to the academic study of journalism?
As a journalist for more than 20 years, I had the opportunity to document and witness many social issues and experience various changes in the press itself, both institutional and personal. All of these have helped me to build my research questions. Academic research requires an analytical skill set based on a theoretical framework, and I did spend a lot of time training myself on this. However, I still feel that sometimes, I am still using journalistic approaches. In a way, it keeps me from being detached from society.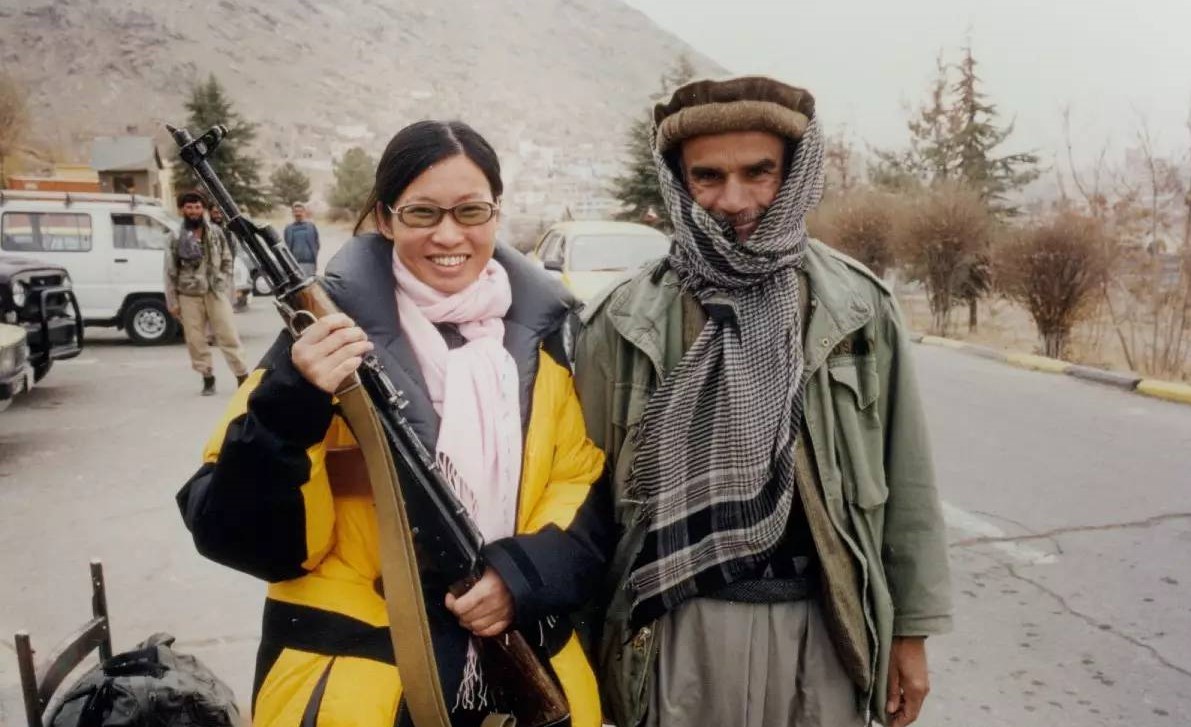 Dr Luqiu was a television journalist and had covered the wars in Afghanistan and Iraq.
Q: What do you hope practising journalists can learn from current journalism research? Can you give one or two concrete examples of what industry or audiences could gain?
Journalism research can better equip journalists and create better understanding of the relationship between the media and their audiences. One of my studies is about how journalists use social media and whether they can use it to express their personal opinions. It shows how journalists can use Twitter to better interact with readers, and become more popular and trusted by them. It suggests that news organizations need to give journalists more autonomy, especially in reporting on demonstrations, to avoid the protest paradigm. Another study is on violence against journalists, especially female journalists while covering protests. I discussed the benevolent sexism in the newsroom. I believe that if scholars engage in exposing the problems in the news industry, it can help journalists and news media improve.
Q: Your research includes studies on journalism in Hong Kong and mainland China. What are the current challenges of doing such research? Has it become harder?
The challenges are the accuracy of data, such as in a self-reported survey. Not sure if people would be willing now to be interviewed in Hong Kong. Some contents in social media posts and comments disappear, under the censorship in mainland China. People are also less willing to express their true thoughts in the public sphere.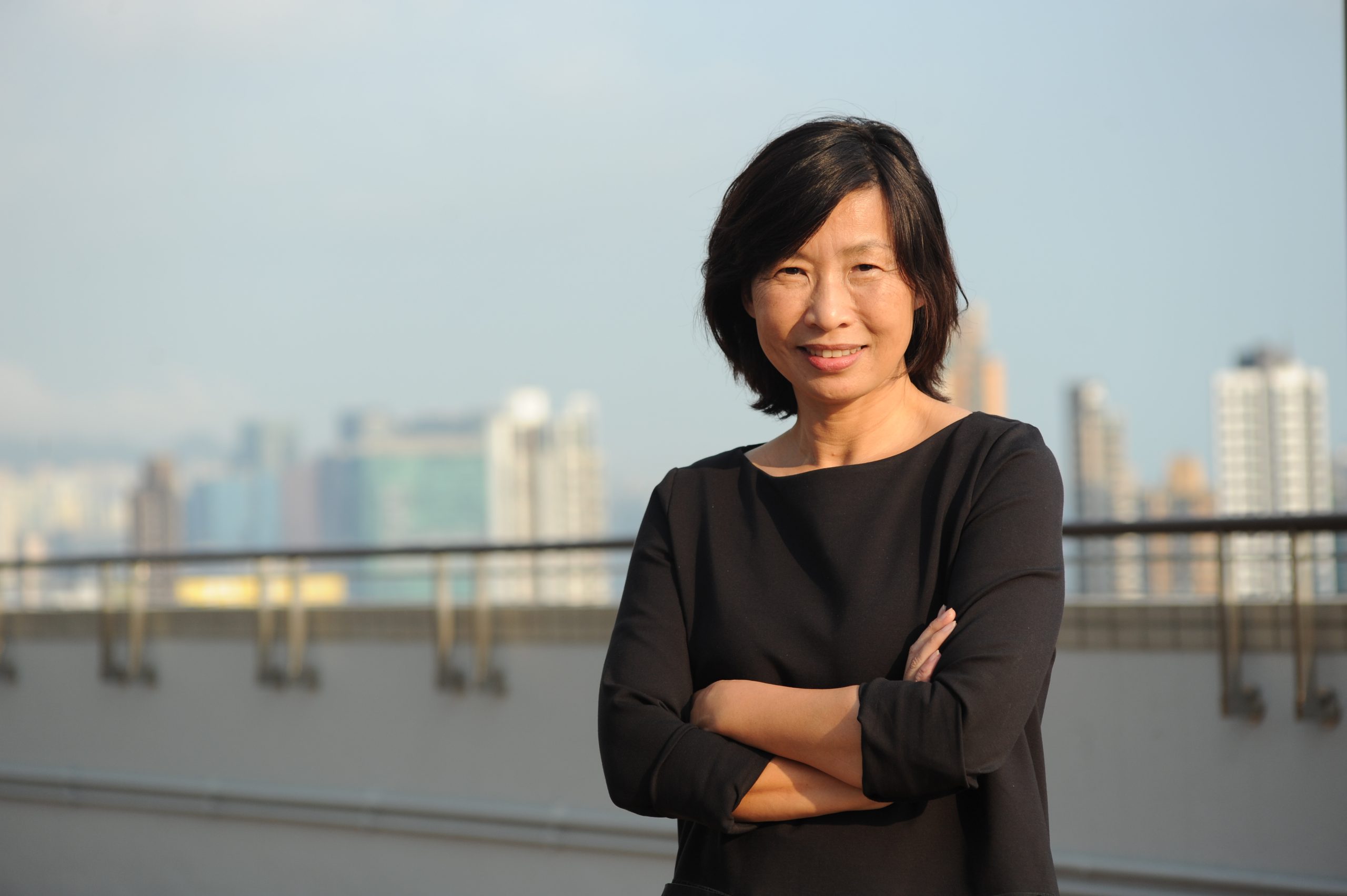 Dr Rose Luqiu of the Department of Journalism
PUBLICATIONS
Luqiu, L. R., & Yang, F. (2020). "Weibo diplomacy: Foreign embassies communicating on Chinese social media." Government Information Quarterly, 37 (3). https://doi.org/10.1016/j.giq.2020.101477
Luqiu, L. R. (2020). "Female journalists covering the Hong Kong protests confront ambivalent sexism on the street and in the newsroom." Feminist Media Studies, 1-19. https://doi.org/10.1080/14680777.2020.1842481
Luqiu, L. R., & Yang, F. (2019). "Anti-muslim sentiment on social media in China and Chinese Muslims' reactions to hatred and misunderstanding." Chinese Journal of Communication, 1-17.
https://doi.org/10.1080/17544750.2019.1699841
Luqiu, L. R. (2018). Propaganda, Media, and Nationalism in Mainland China and Hong Kong. Lanham, MD: Lexington Books.
Luqiu, L. R., & Yang, F. (2018). "Islamophobia in China: news coverage, stereotypes, and Chinese Muslims' perceptions of themselves and Islam." Asian Journal of Communication, 28(6), 1–22. https://doi.org/10.1080/01292986.2018.1457063
Google Scholar Page
Tel: (852) 3411-8022
Email: roseluqiu@hkbu.edu.hk
Twitter: https://twitter.com/roseluqiu
Website: http://www.roseluqiu.com
Weibo: 闾丘露薇