Published: 2020-04-06
Analysing the impact of emerging giants China and India on the geopolitics of global communication is the ambitious task that Professor Daya Thussu has decided to set himself. He is working on a monograph, The Changing Geopolitics of Global Communication, which will draw on two decades of work on political aspects of international communication. The book suggests that a new global communication order is emerging. Thussu calls for a more innovative, inclusive and cosmopolitan research dialogue, cutting across disciplinary and intellectual boundaries to address the emerging landscape of global communication in a poly-centric world. The availability of media material emanating from major non-Western centres of production complicates the discourse about global communication, he argues.
Thussu spent 14 years at the University of Westminster in London before joining the Department of Journalism in September 2019. However, he is no stranger to Asia's giants. At Westminster, he was Co-Director of its India Media Centre, and a Research Advisor to its China Media Centre. Before taking up his HKBU post, he was Visiting Professor and inaugural Disney Chair in Global Media at Schwarzman College, Tsinghua University, Beijing. Born in India, he continues to pay close attention to developments there. His book Communicating India's Soft Power: Buddha to Bollywood (2013)" was a major contribution to scholarship on the country's public diplomacy and soft power. The book informed a documentary produced for the Public Diplomacy Division of the Indian Ministry of External Affairs, in which he featured.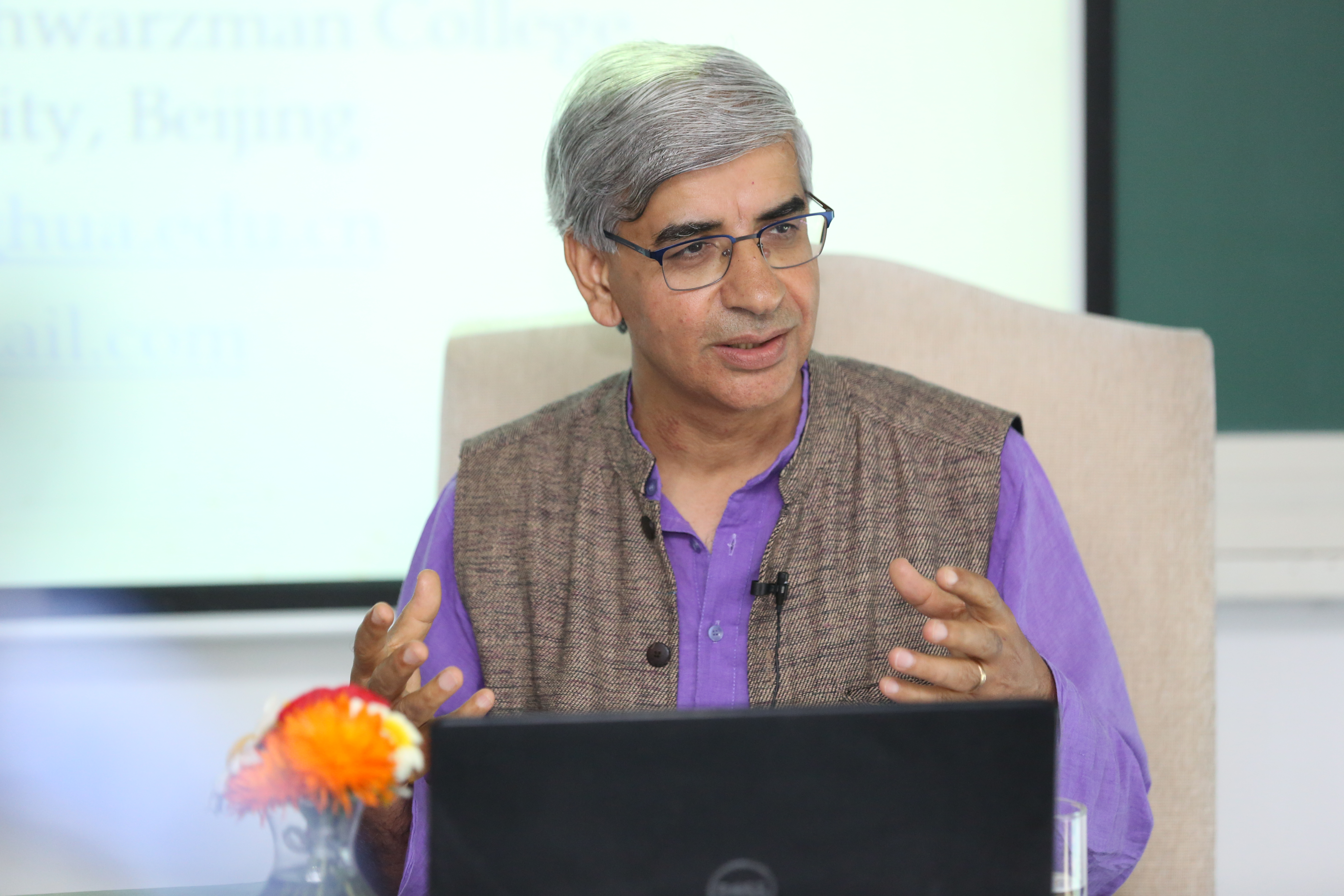 Professor Daya Thussu of the Department of Journalism
Thussu is passionate about internationalising media research. "Being a student of international politics, I was struck by how much of the international media and communication discourse was shaped by the US-led Western institutions and industries," he says. "American communication and media schools have produced the majority of textbook and journal publishing in the area, closely followed by Britain. I believe, as in many other fields, the "rise", or should it be "return", of China and India to global prominence, coinciding with the crisis in the neo-liberal model of US-led Western capitalism, will challenge traditional thinking and research paradigms for international media and communication as power begins to swing away from the West."
The third edition of Thussu's highly acclaimed 2000 book, International Communication: Continuity and Change, was released in 2019. It is being translated into Chinese and Korean. He is also finishing a co-edited book, BRICS Framing a New Global Communication Order, for Routledge. Thussu is the founding editor of the Sage journal Global Media and Communication. His research has involved him in numerous projects with international bodies such as UNESCO, UNDP and the British Council. He has been invited to contribute to policy formulation by think-tanks and policy fora including Deutsche Welle Akademie, Bonn; World Media Summit in Qatar; N-Ost policy forum for journalists, Berlin; East-West Centre, Washington, World Public Forum in Rhodes, and Observer Research Foundation in New Delhi. He was honored with a "Distinguished Scholar Award" by the International Studies Association, a first for a non-Western scholar in the field of International Communication.
Interview with Professor Daya Thussu
Surveying the changing global communication landscape
Tel: (852) 3411-8265
Email: dayathussu@hkbu.edu.hk