Published: 2021-10-04
Journalism scholar Celine Song has received the Humanities and Social Sciences Prestigious Fellowship (HSSPFS) for her project studying news coverage about climate change in  China, the United States and Britain.
Song's research project focuses on the ways in which media systems in these three countries cover climate change and how public opinion differs due to the way news is presented by their different media systems. The research will build on her study of the popular online opinions about climate change in the U.S. and China, for which she received the Fulbright-RGC Hong Kong Senior Research Scholar Award in 2019–20.
Funded by the Research Grants Council (RGC), HSSPFS aims at granting extended time-off and supporting funds to exceptional investigators in humanities and social sciences disciplines to enable them to focus on research work and writing. Song is one of the eight awardees across Hong Kong for 2020-21. In 2019, Kenny K.K. Ng from the Academy of Film received the HSSPFS for his research project, "The Cultural Cold War and Contested Chineseness in Hong Kong Cinema", which produced a monograph titled Yesterday, Today, Tomorrow: Hong Kong Cinema with Sino-links in Politics, Art, and Tradition (Hong Kong: Chung Hwa Bookstore, 2021).
Song's project is titled,  "Networked Framing in the Age of Hybrid Media: Legacy Media Coverage of and Social Media Conversations About Climate Change in the US, UK, and China". Song says these three countries provide interesting cases for comparative research. "While in China the public views are aligned with that of the government and there is a very strong consensus on climate change, in the U.S. public views are very polarized, both of which are reflected in their respective media coverages. In the U.K. the views of the public are much less polarized, however there is no strong consensus either. The study will be about the three media systems in these three national contexts," she says.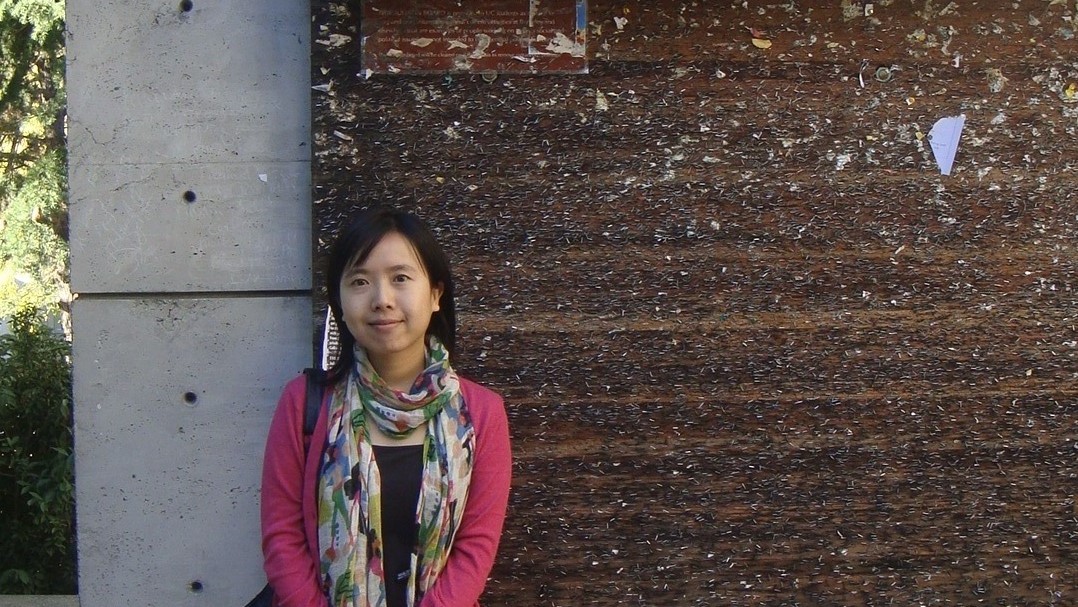 Dr Celine Song of the Department of Journalism
"Part of my study will look into mass media and part of it will lay emphasis on social media. I will look into how the ordinary social media user posts about climate change in the three countries. It is often difficult for marginal voices to get heard through mainstream media but on social media there is a wider variety of public views and it enables the audience to voice their opinion. Even mainstream media looks at the views of these social media influencers now. I will also use a set of analytical tools to study the counterflow of information between social media and mass media and how each affects the agenda of the other in three different media systems."
An associate professor at the Department of Journalism, Song is also the  Director of the School of Communication and Film's Artificial Intelligence and Media Research Lab, as well as the present Editor of Communication & Society. Her research cuts across global communication, social computing, computer-mediated networks, digital media, cyber-psychology and behaviour. With a particular interest in Chinese and American media and cultures, she has extensively studied (mis)information diffusion, user engagement, social networking affordances, emotion contagion and online incivility.
A former journalist, Song regularly collaborates with computer scientists and social network analysts on cutting-edge interdisciplinary projects. "Using a set of advanced data mining techniques, this particular project aims to extract expressive and behavioural patterns on news media and social media," she says. "I hope my findings will have implications in how to initiate deliberate discussions among the public instead of creating effective polarization. I hope for everyone's voices to be heard."
Google Scholar Page
Tel: (852) 3411-8151
Email: yunyasong@hkbu.edu.hk